BEDTIME STORIES FOR KIDS [READ IN ENGLISH / GUJARATI LANGUAGES]
Kid's stories are the most cherished memories of everyone's childhood. Serving as some handbook for the parents, kid's tales always help them build the moral values in children. Here, we have some of the most popular bedtime stories for kids along with a few originals as a cherry on the cake! Let's get started with these bedtime stories.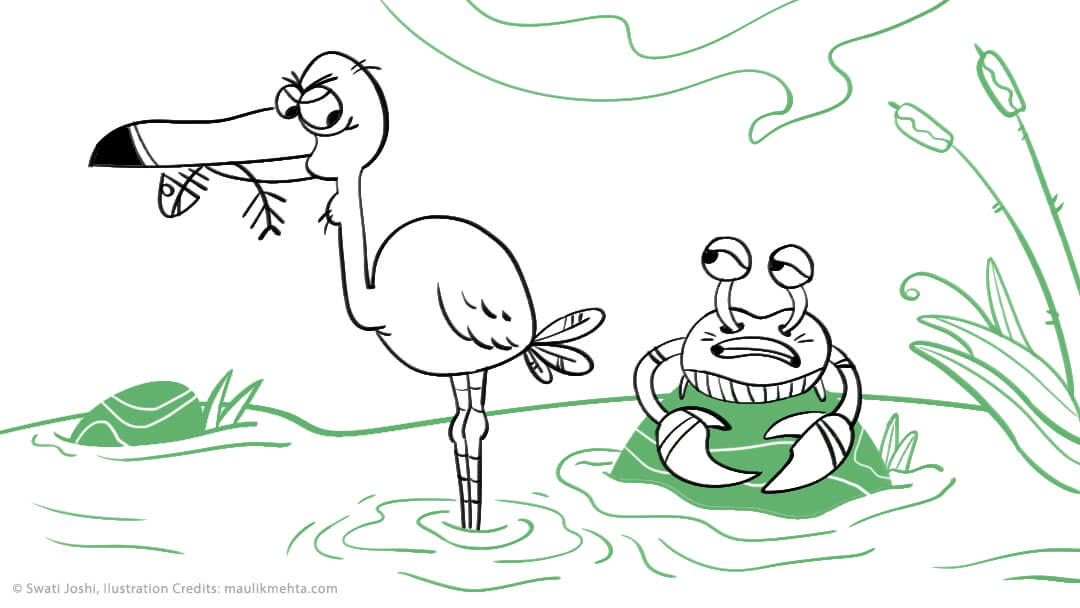 This brilliant Panchatantra story gives us a very important message. It teaches us that there will be times when we may not have any assistance or support while dealing with some difficult situations. At that time a sharp mind becomes our greatest strength! A person with a good presence of mind and quick thinking capability can protect himself from any awful condition!
Inviting Fellow Writers to write Guest Posts
At Swati's Journal, I along with my small technical team am publishing under various categories like Articles, Yellownotes, Stories, Series, Musicals and Poetry in English and Gujarati language.
If you also are a part of the same fraternity,I'm inviting you to join as a Guest writer by submitting prose and poetry in any or both the languages. Anyone who's aware of blogging online can become the guest here.
Who can join as a Guest Writer?
Swati's Journal hosts creative content in English and Gujarati Languages. So, all the writers who wish to write in any / all languages are invited. Most read categories include Short stories, Articles and Poetry.
How to Join as A Guest Writer?
Please follow complete guideline page here –
Guest Post Guidelines
 Or Feel free to contact Swati at hello@swatisjournal.com
Do Guest Writers get paid?
Swati's Journal is a web publication offering free content for the readers. Consider it as a community of creative writers and readers. So, No Paid Guest Posts ( Yet! )
How many Guest Posts Can be Submitted per month?
Swati's Journal is run by a small team, mostly by Swati herself. So, review takes 3 – 4 days per post. Considering time for a publishing cycle, anyone can submit 3 to 4 posts per month.