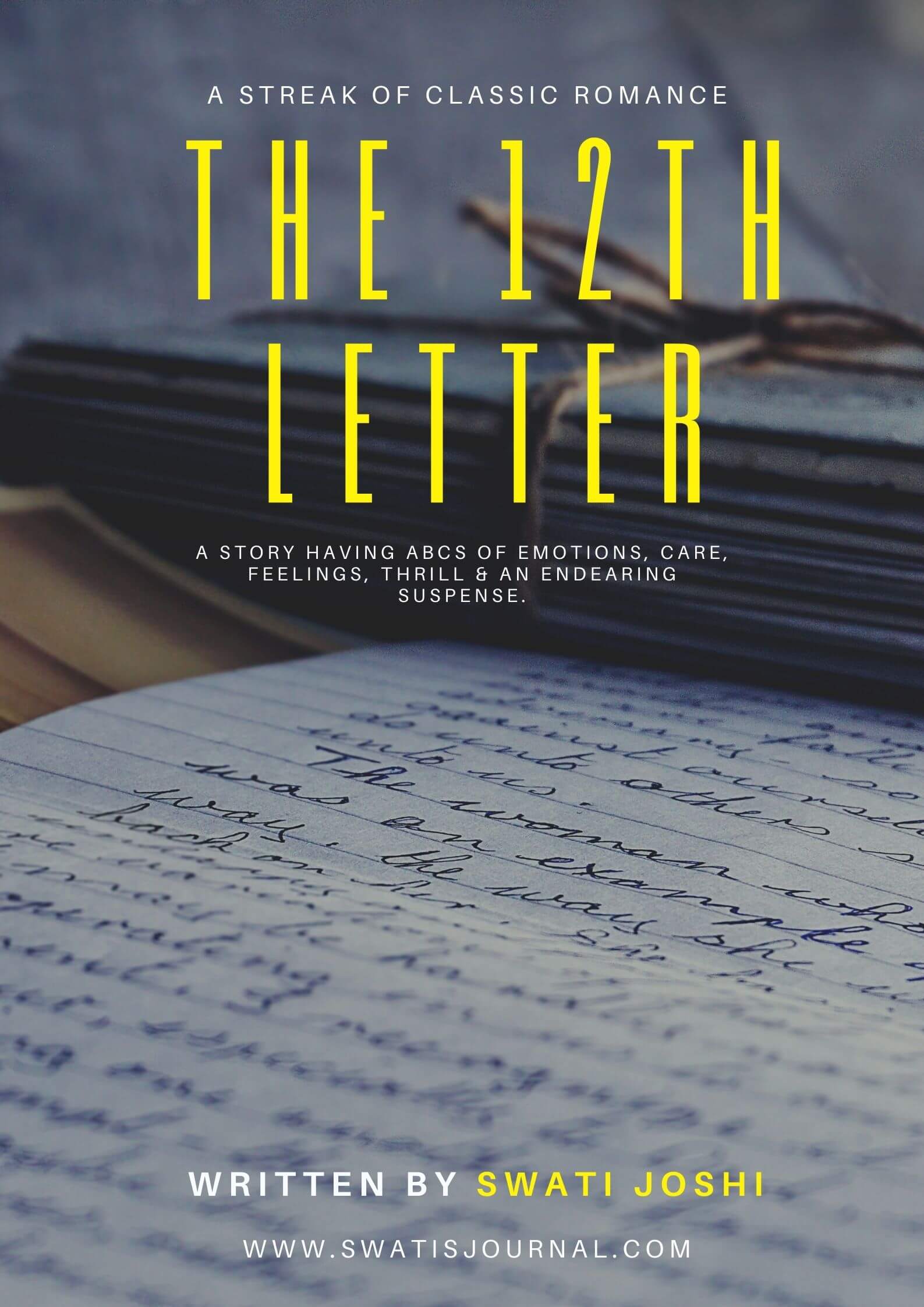 A streak of classic romance. "The 12th letter!" a story having ABCs of emotions, care, feelings, thrill & an endearing suspense. Find the route to the real meaning of true love. Take a plunge into the surge of sentiments and feel the love expressed!

Chapter 07
Timepiece doesn't show rough times!
Chapter 09
It's a turbulent sea out there!
Chapter 10
He's there down the memory lane!


What a journey it was! totally unexpected, just as Life. Thank you for teaching such important lesson. keep writing.

Very nicely written, read in one sitting till end, thoroughly engaging and creatively woven story. All the best.

Wonderful! No words to appreciate this. I thought, why only 12 letters and not more. Thanks for such wonderful writings. Keep writing

Nice going. Some day, she has to meet him. In this day of e-mail and mobile telephony, the pen friendship is taking us to days of slow relationship. It is like cooking on a coal fire slowly.

Amazing series Swati !! I binged read it just now. Story built up is so amazing and the way it turns out us really fantastic. Most of all, I loved the messages you have interwoven in your stories about life and love. Such a good story teller! Loved it. And I hope to read more of these.