Yellownotes – Quote of the Week | March 2019 | Week 01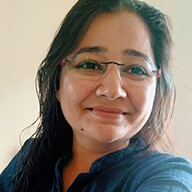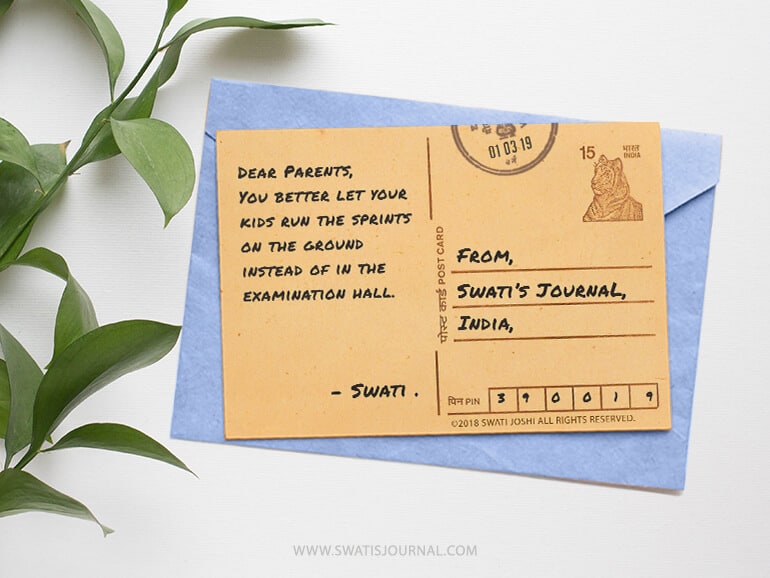 Dear Parents, You better let your kids run the sprints on the ground instead of in the examination hall.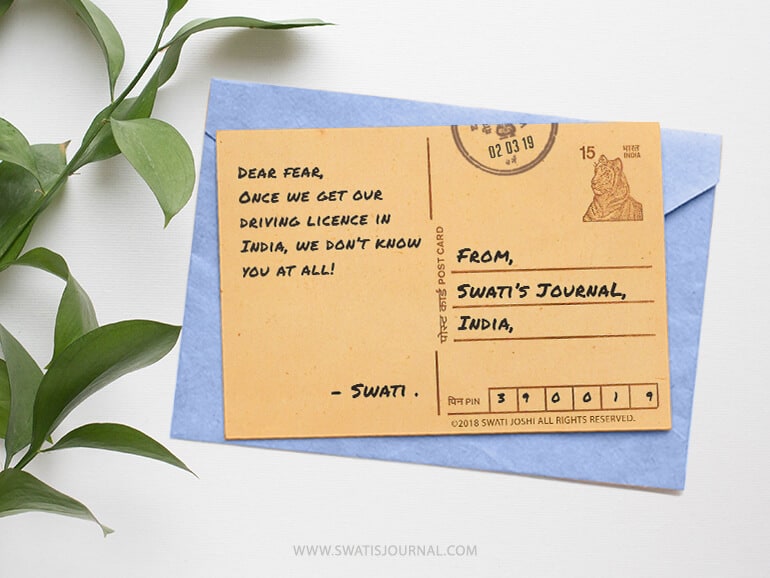 Dear fear, Once we get our driving licence in India, we don't know you at all!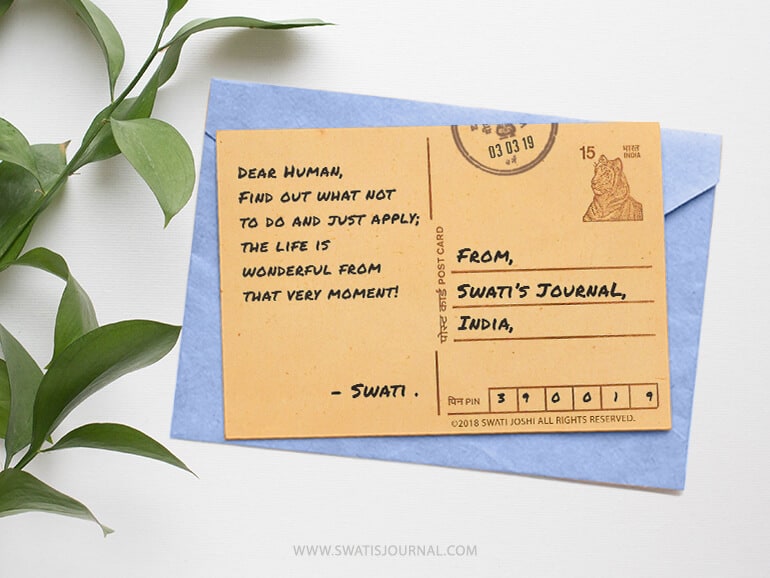 Dear Human, Find out what not to do and just apply; the life is wonderful from that very moment!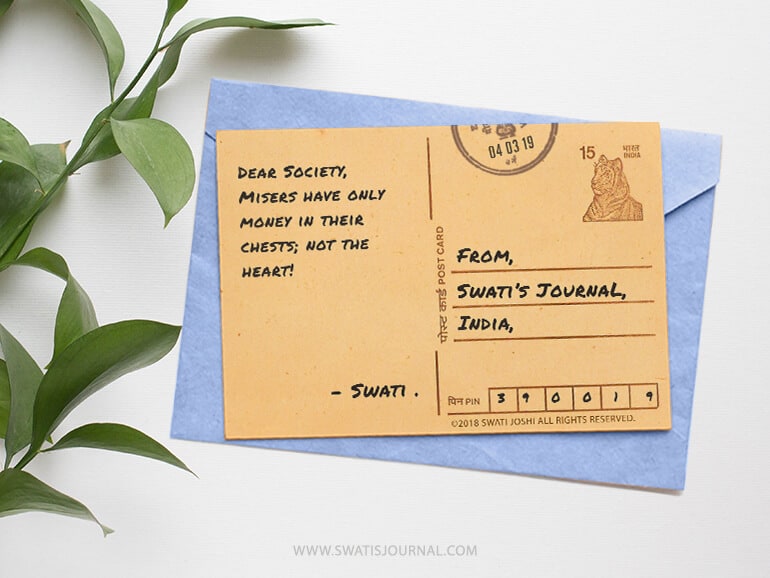 Dear Society, Misers have only money in their chests; not the heart!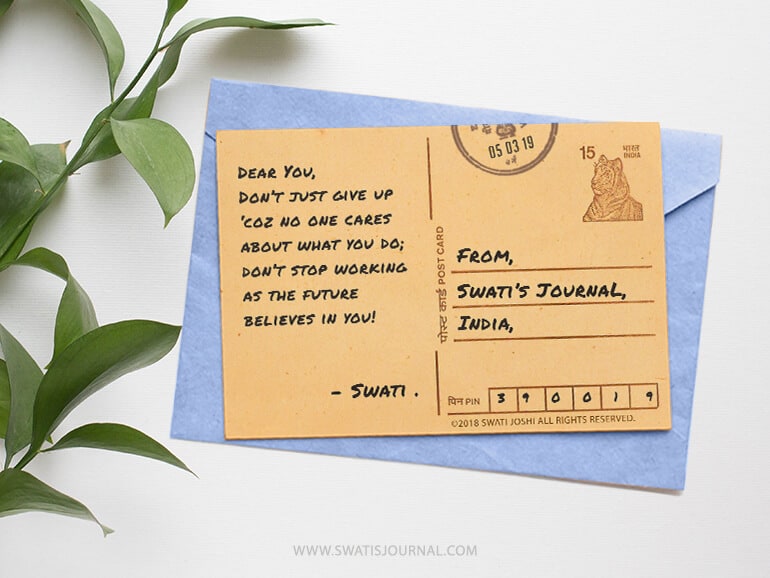 Dear You, Don't just give up 'coz no one cares about what you do; don't stop working as the future believes in you!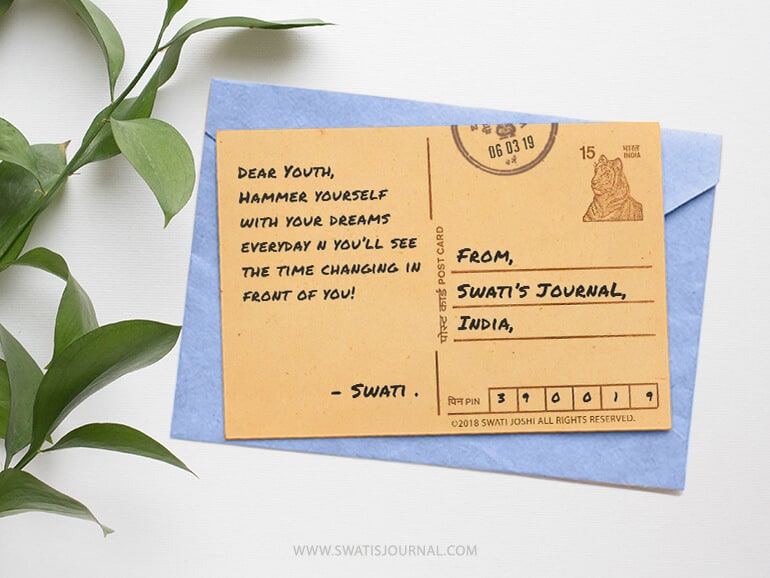 Dear Youth, Hammer yourself with your dreams everyday n you'll see the time changing in front of you!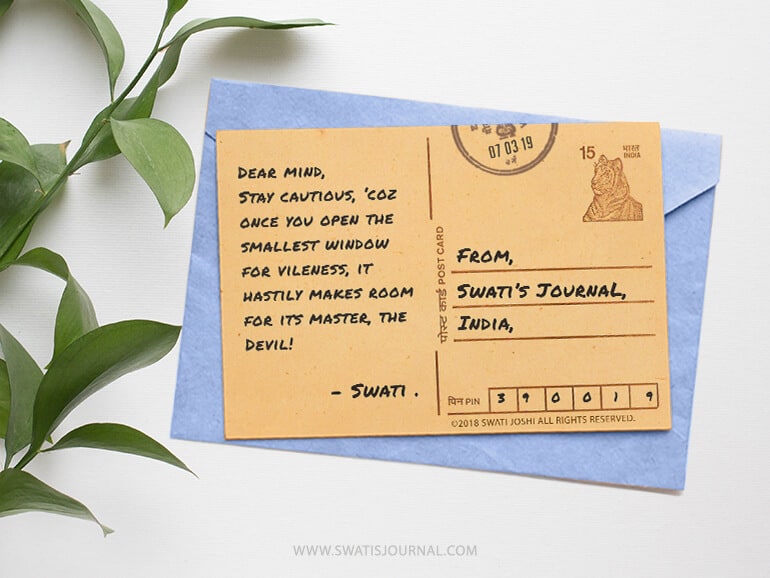 Dear mind, Stay cautious, 'coz once you open the smallest window for vileness, it hastily makes room for its master, the Devil!
A message to any and all known entities on this planet! Everyday expressions on an Indian postcard. Read, Receive and Spread.