Yellownotes – Quote of the Week | March 2019 | Week 02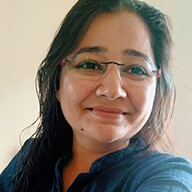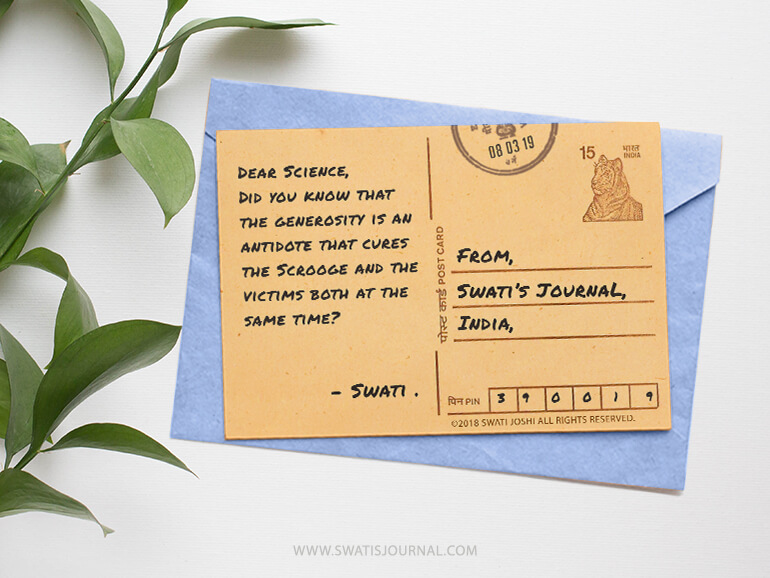 Dear Science, Did you know that the generosity is an antidote that cures the Scrooge and the victims both at the same time?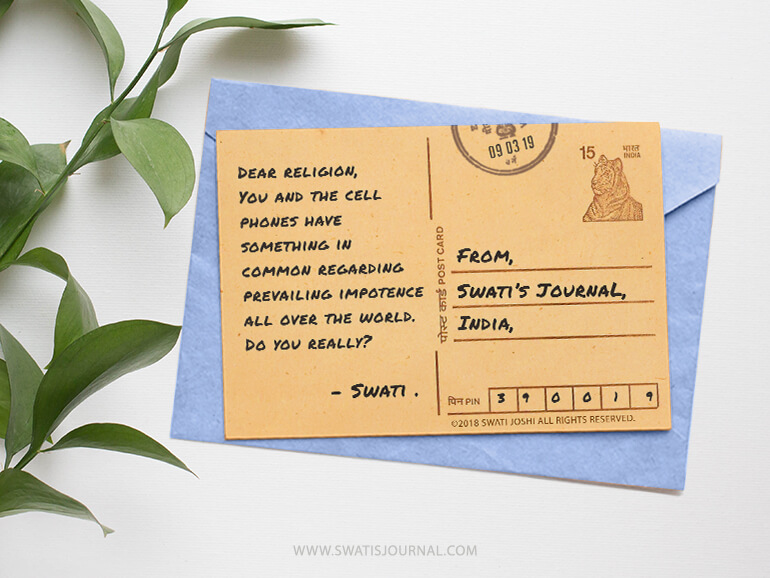 Dear religion, You and the cell phones have something in common regarding prevailing impotence all over the world. Do you really?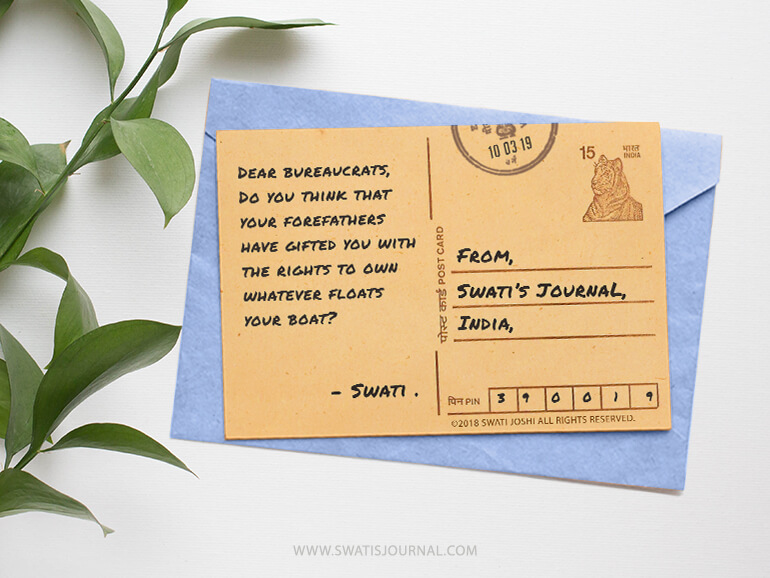 Dear bureaucrats, Do you think that your forefathers have gifted you with the rights to own whatever floats your boat?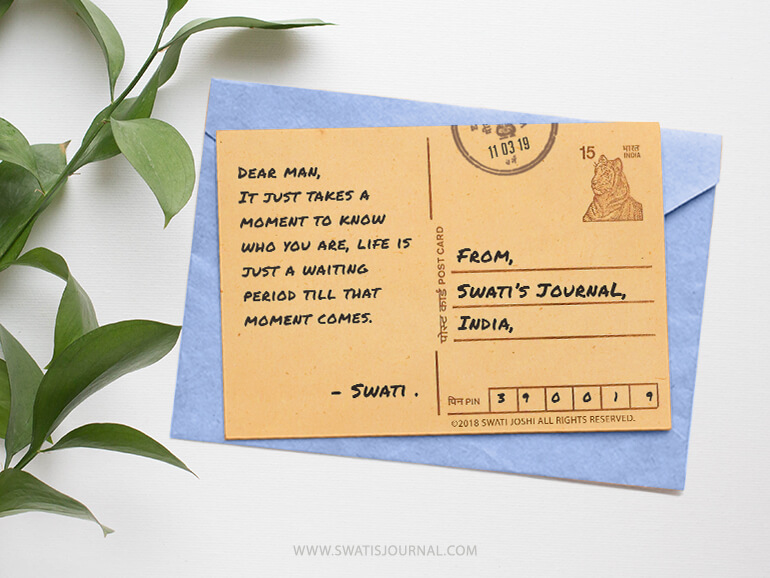 Dear man, It just takes a moment to know who you are, life is just a waiting period till that moment comes.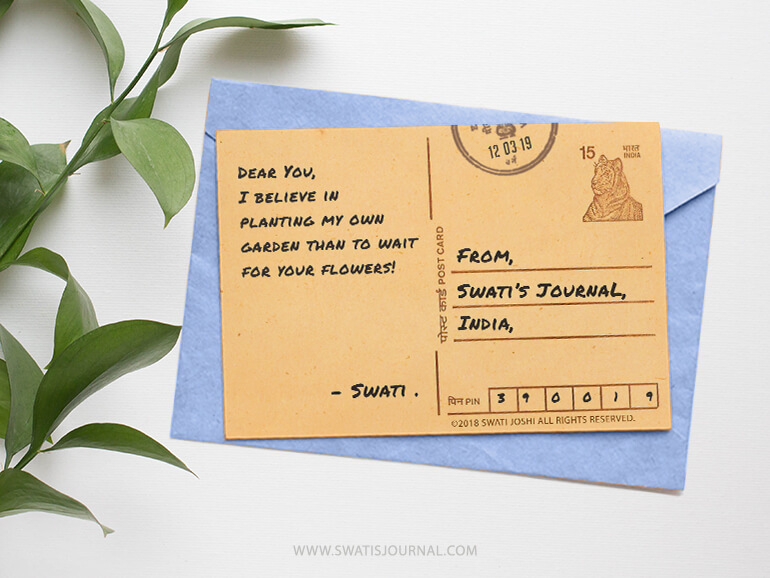 Dear You, I believe in planting my own garden than to wait for your flowers!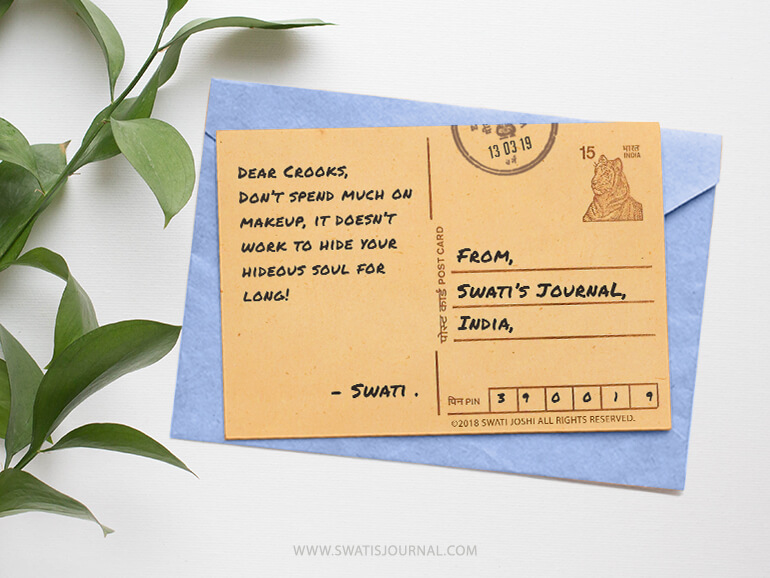 Dear Crooks, Don't spend much on makeup, it doesn't work to hide your hideous soul for long!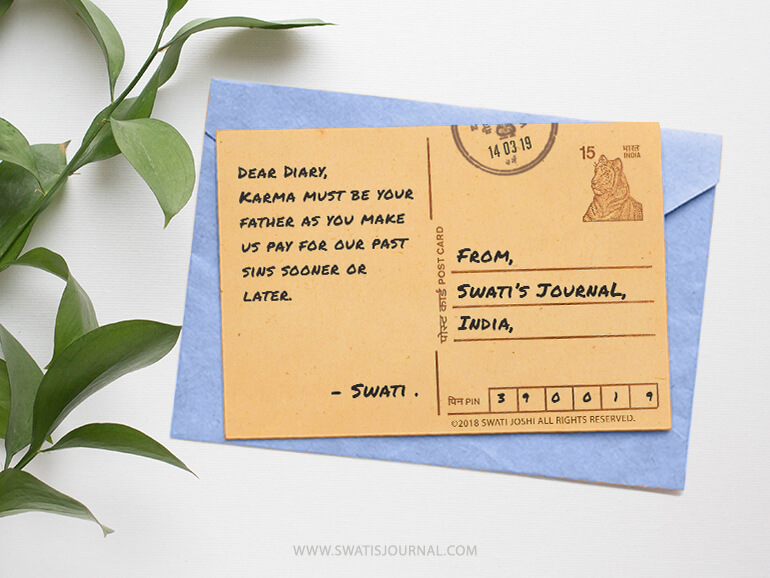 Dear Diary, Karma must be your father as you make us pay for our past sins sooner or later.
A message to any and all known entities on this planet! Everyday expressions on an Indian postcard. Read, Receive and Spread.