Your favourite Yellownotes of the week.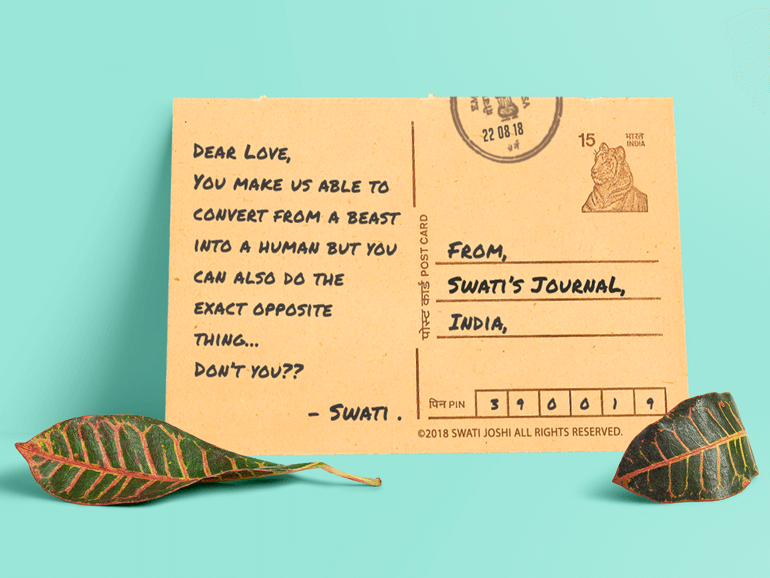 Dear Love, You make us able to convert from a beast into a human but you can also do the exact opposite thing…Don't you? – Swati.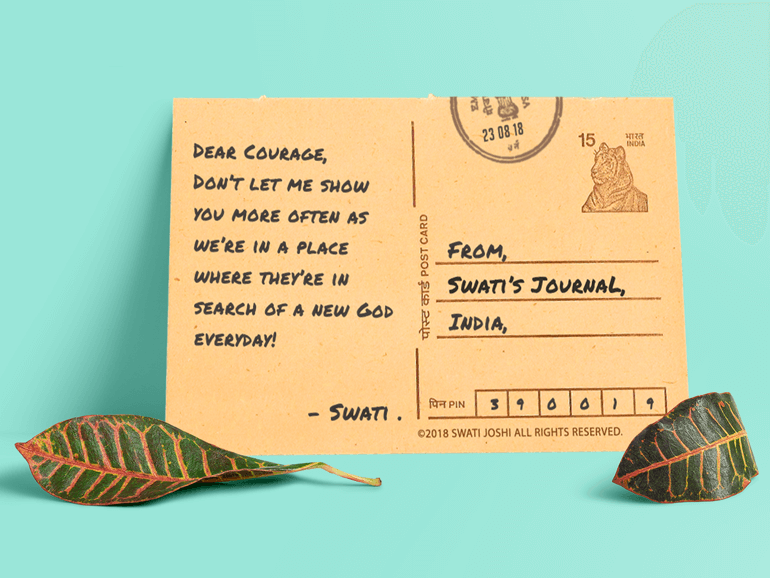 Dear Courage, Don't let me show you more often as we're in a place where they're in search of a new God everyday! – Swati.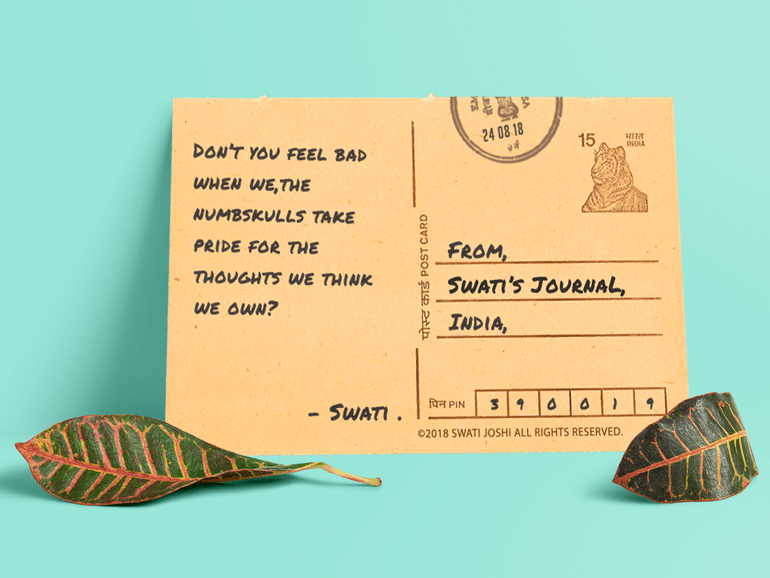 Dear brain, Don't you feel bad when we,the numbskulls take pride for the thoughts we think we own? – Swati.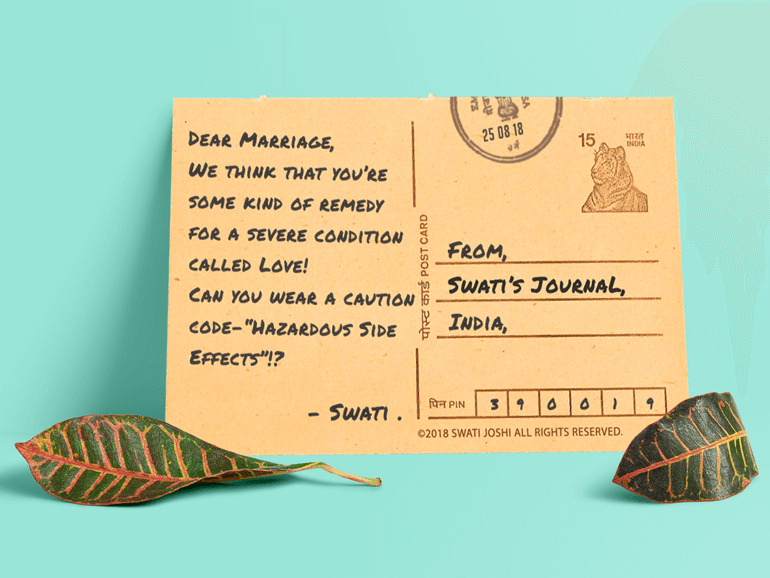 Dear Marriage, We think that you're some kind of remedy for a severe condition called Love! Can you wear a caution code-"Hazardous Side Effects"!? – Swati.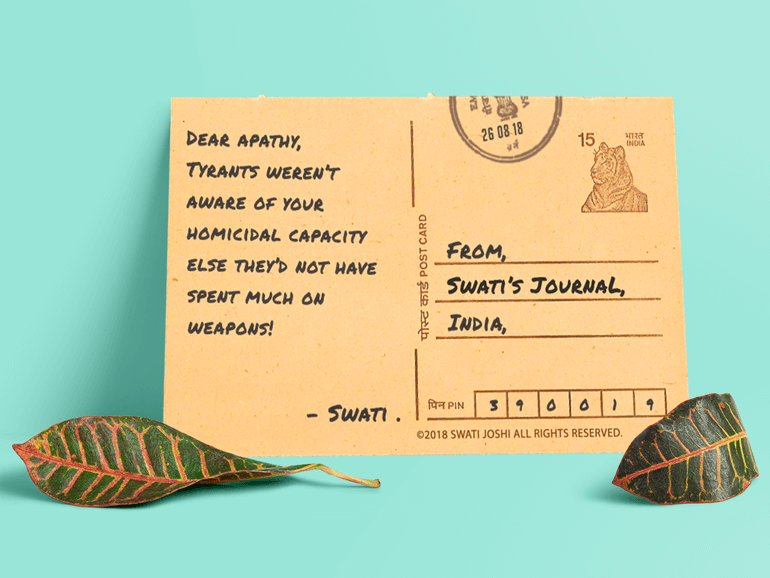 Dear apathy, Tyrants weren't aware of your homicidal capacity else they'd not have spent much on weapons! – Swati.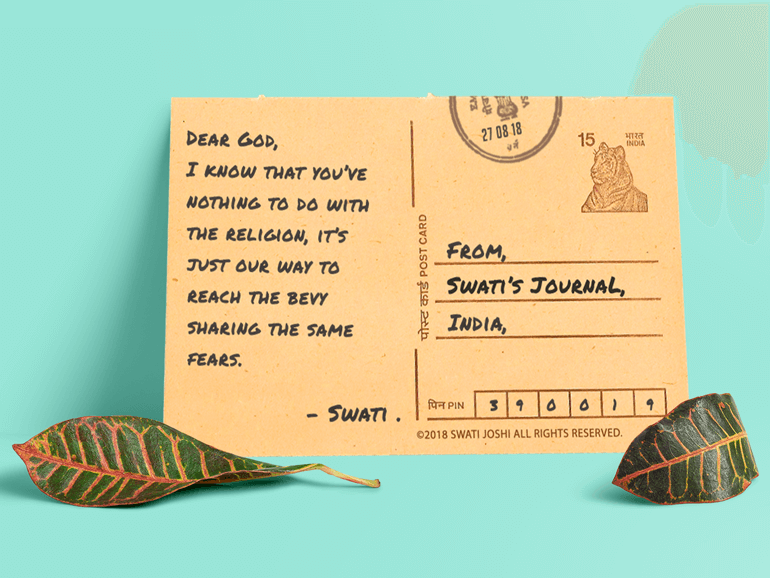 Dear God, I know that you've nothing to do with the religion, it's just our way to reach the bevy sharing the same fears. – Swati.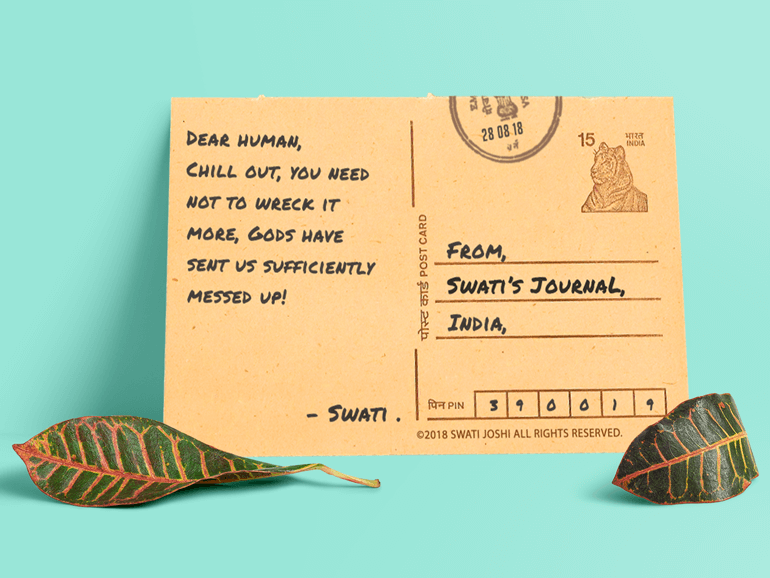 Dear human, Chill out, you need not to wreck it more, Gods have sent us sufficiently messed up! – Swati.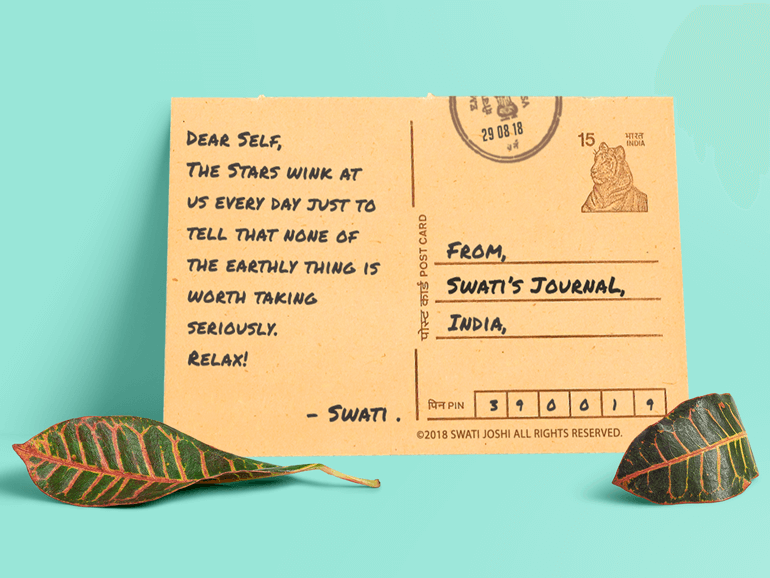 Dear Self, The Stars wink at us every day just to tell that none of the earthly thing is worth taking seriously.Relax! – Swati.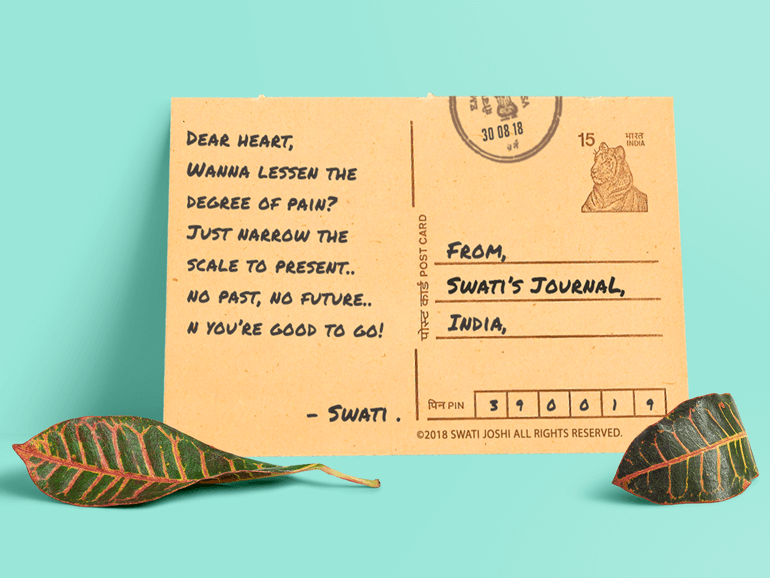 Dear heart, Wanna lessen the degree of pain? Just narrow the scale to present.. no past, no future.. n you're good to go! – Swati.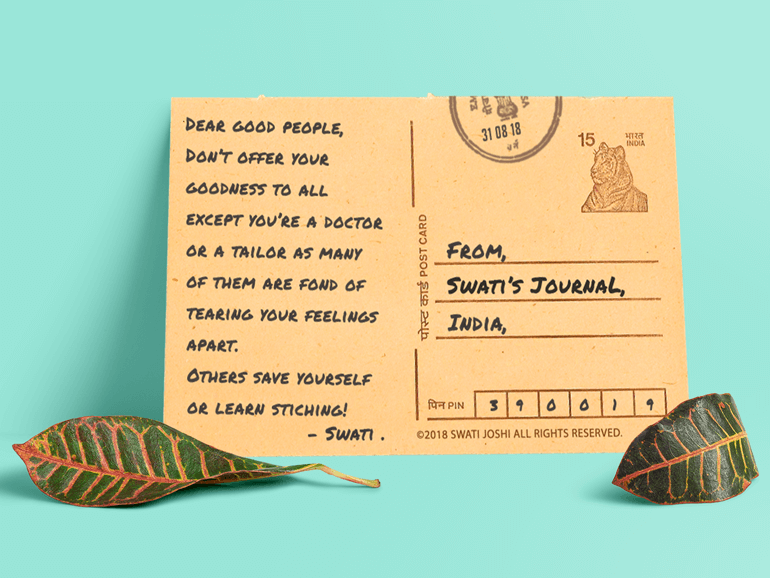 Dear good people, Don't offer your goodness to all except you're a doctor or a tailor as many of them are fond of tearing your feelings apart.Others save yourself or learn stiching! – Swati.