Your favourite Yellownotes of the week.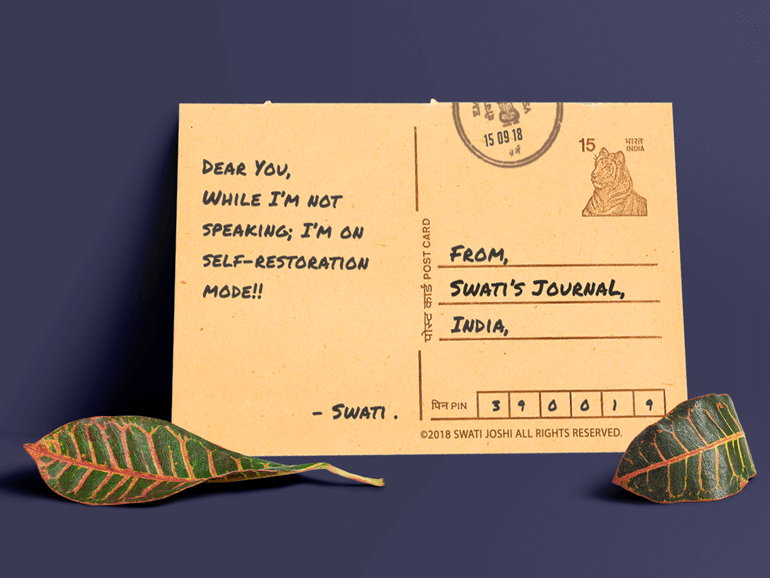 Dear You,While I'm not speaking; I'm on self-restoration mode! – Swati.


Dear Self,Let it be darker outside, it enhances the chances to sight the smallest spark! – Swati.


Dear Youth,Your manner is the mould that shapes your character. – Swati.


Dear Art,How do you feel to have Excellence and Lunacy as your parents? – Swati.


Dear man, If getting better as a person everyday, you're living; if not, use the place as a waiting room. It's for free! – Swati.


Dear regrets, You're not welcome, as I know that I have another chance till the last breath. – Swati.


Dear World, Petroleum is a war deity and America is producing demigods with it… – Swati.