Yellownotes this week is a treat for those who are interested in reading some inspirational quotes about life and struggles.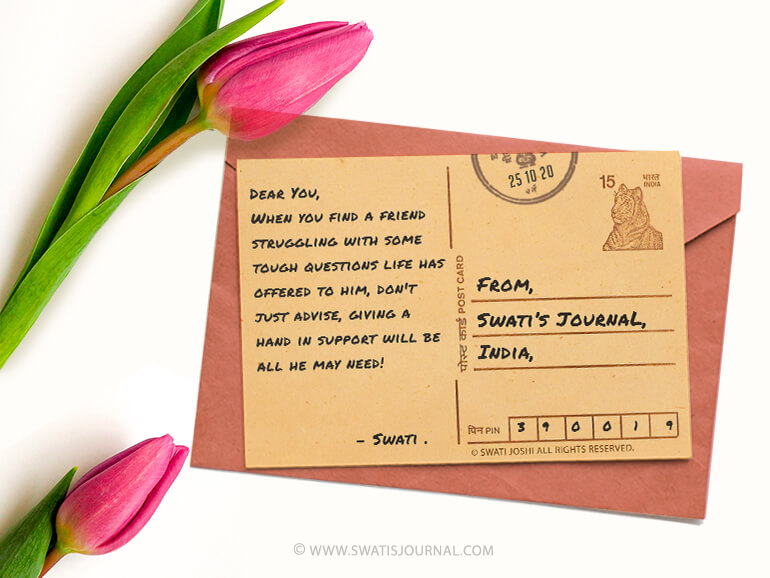 Dear You,When you find a friend struggling with some tough questions life has offered to him, don't just advise, giving a hand in support will be all he may need! – Swati.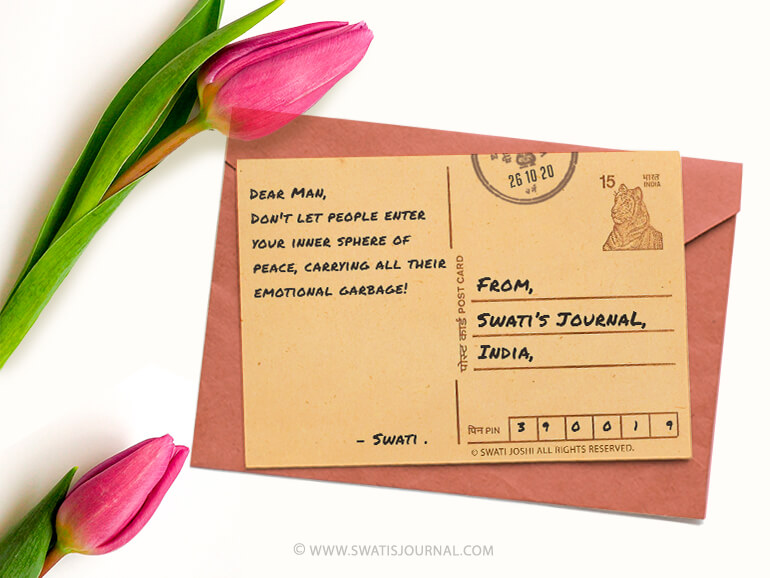 Dear Man,Don't let people enter your inner sphere of peace, carrying all their emotional garbage! – Swati.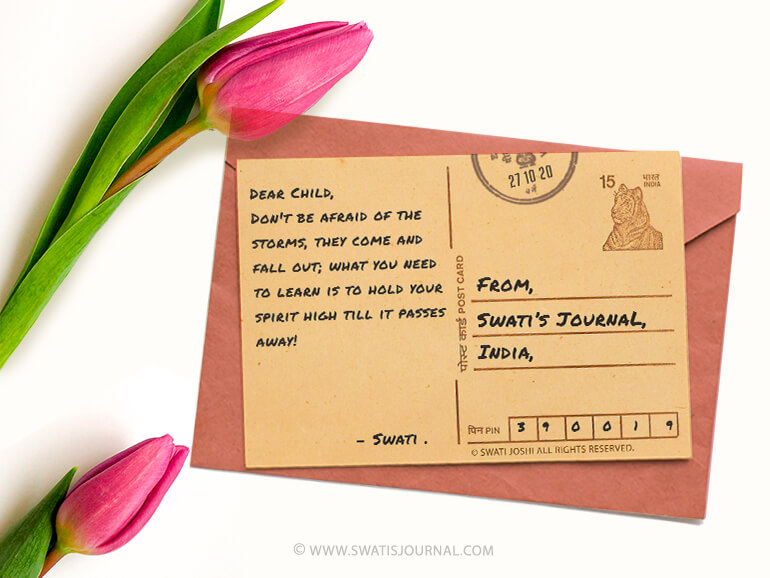 Dear Child,Don't be afraid of the storms, they come and fall out; what you need to learn is to hold your spirit high till it passes away! – Swati.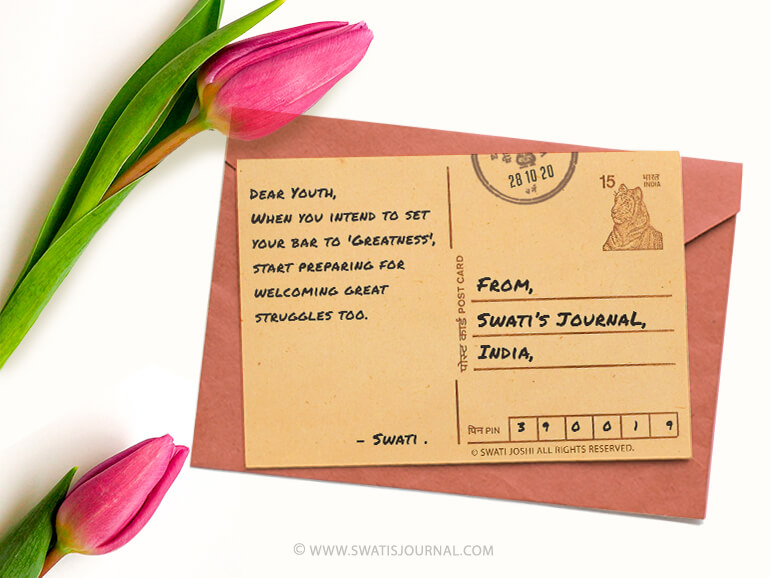 Dear Youth,When you intend to set your bar to 'Greatness', start preparing for welcoming great struggles too. – Swati.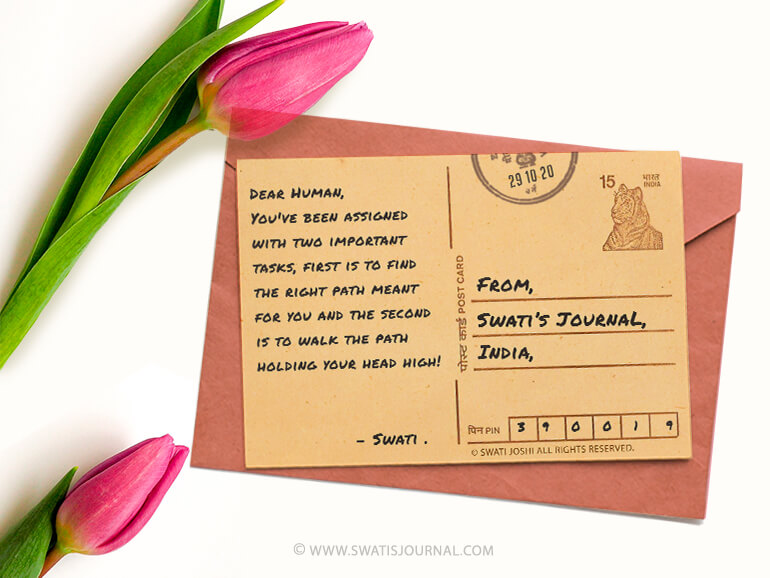 Dear Human,You've been assigned with two important tasks, first is to find the right path meant for you and the second is to walk the path holding your head high! – Swati.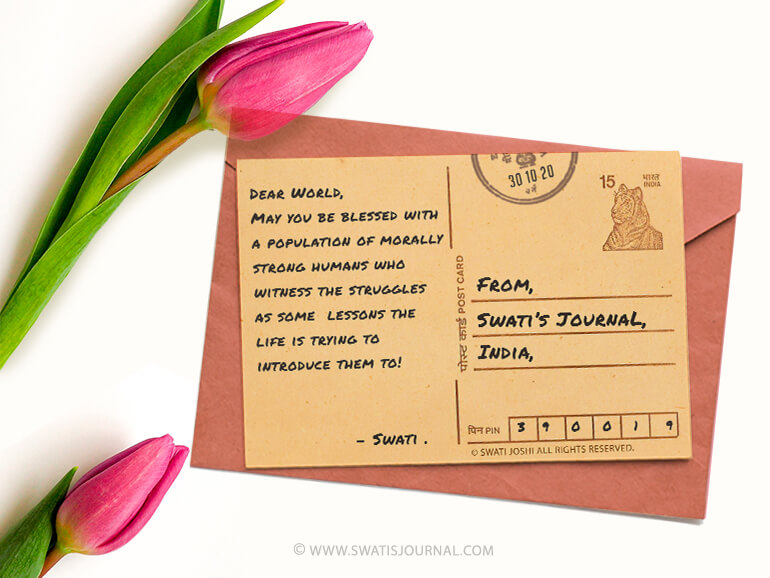 Dear World,May you be blessed with a population of morally strong humans who witness the struggles as some lessons the life is trying to introduce them to! – Swati.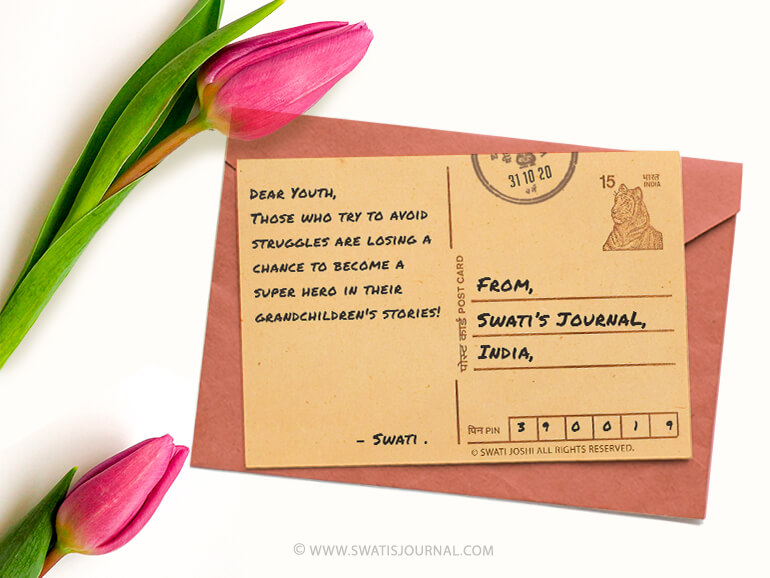 Dear Youth,Those who try to avoid struggles are losing a chance to become a super hero in their grandchildren's stories! – Swati.