Yellownotes are not only messages, but life quotes to be happy. Read and spread happiness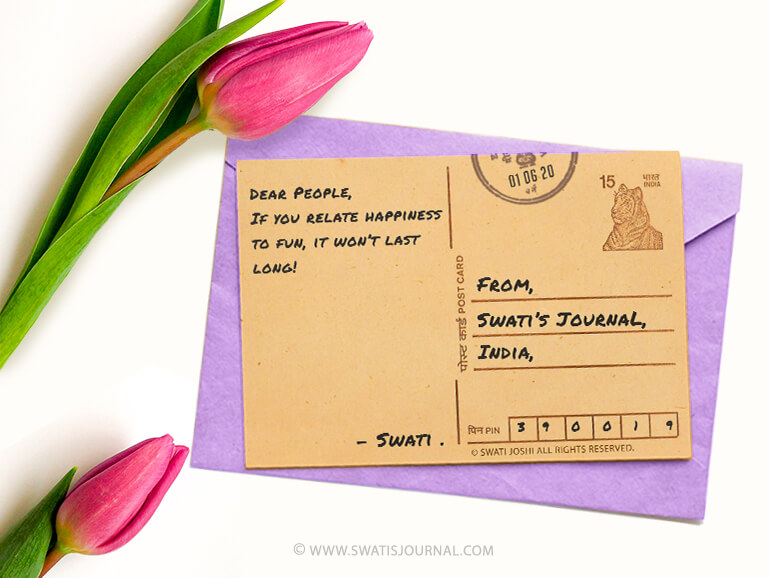 Dear People,If you relate happiness to fun, it won't last long! – Swati.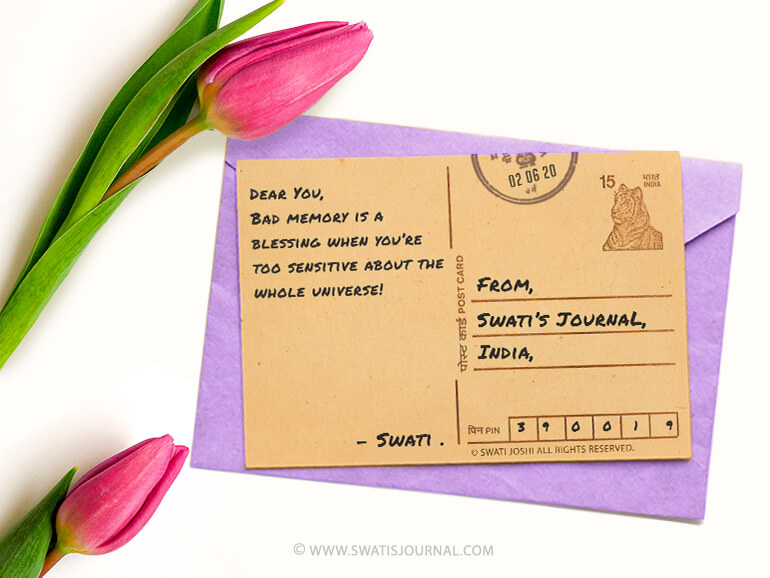 Dear You,Bad memory is a blessing when you're too sensitive about the whole universe! – Swati.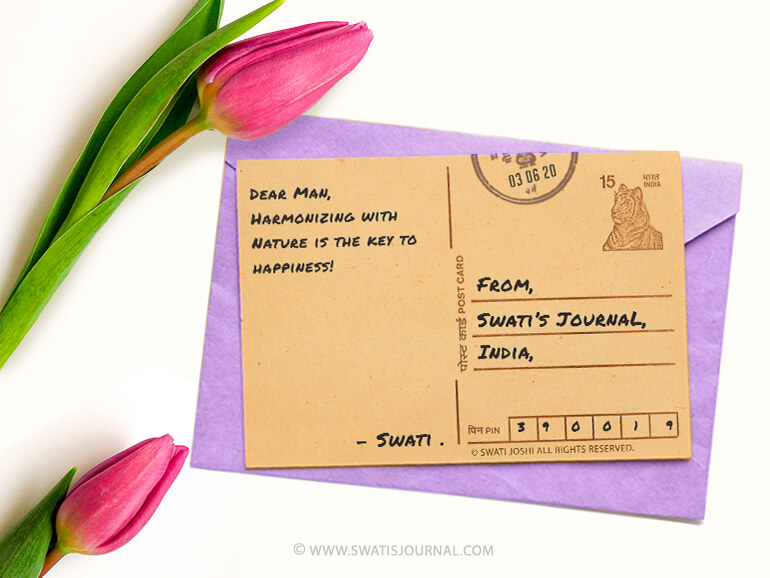 Dear Man,Harmonizing with Nature is the key to happiness! – Swati.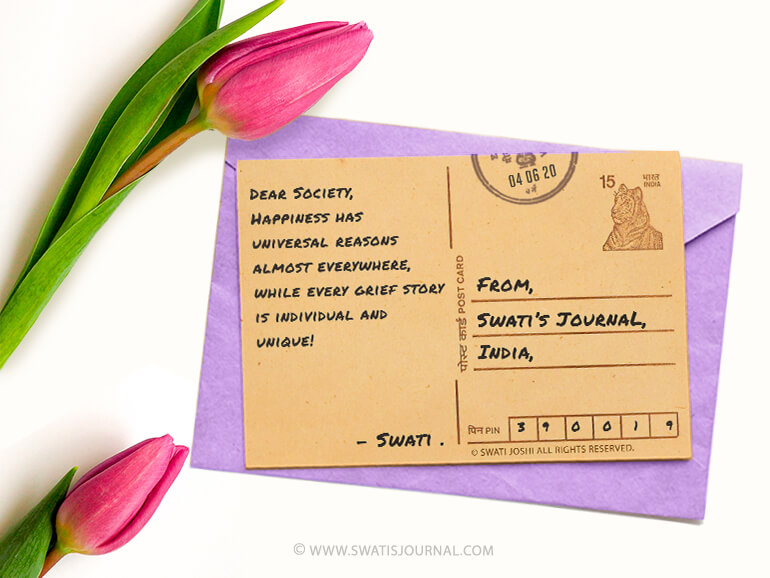 Dear Society,Happiness has universal reasons almost everywhere, while every grief story is individual and unique! – Swati.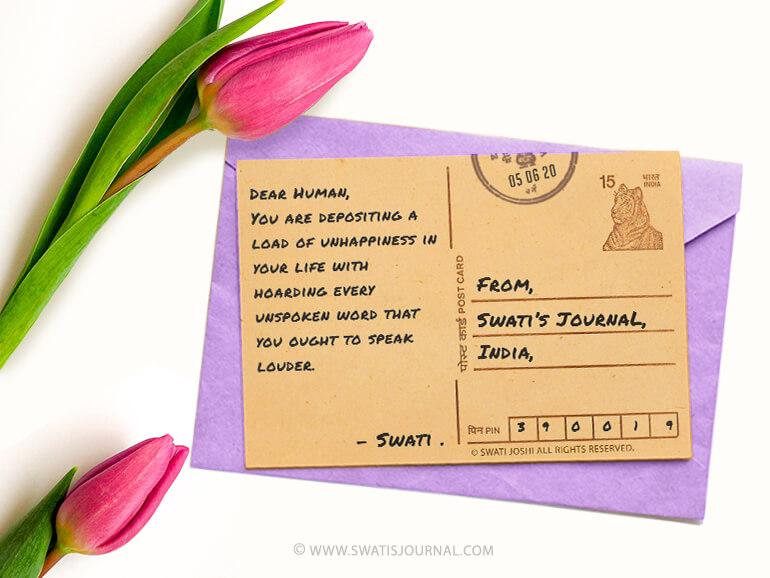 Dear Human,You are depositing a load of unhappiness in your life with hoarding every unspoken word that you ought to speak louder. – Swati.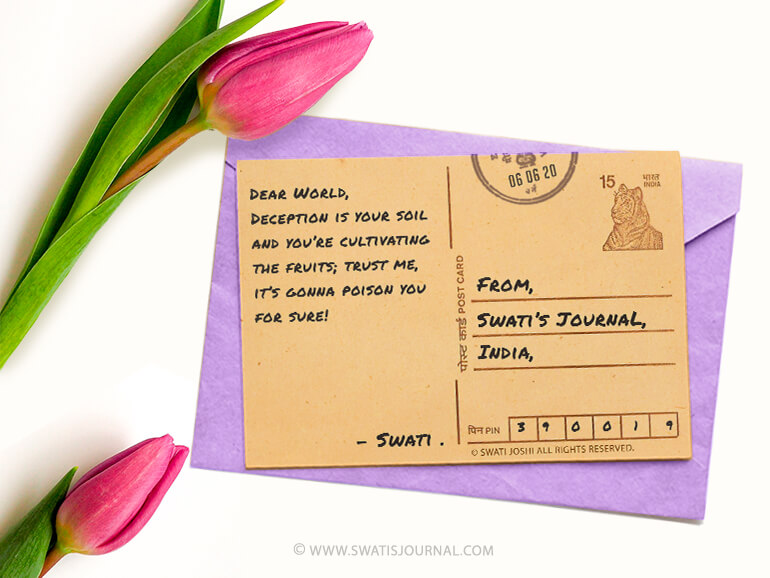 Dear World,Deception is your soil and you're cultivating the fruits; trust me, it's gonna poison you for sure! – Swati.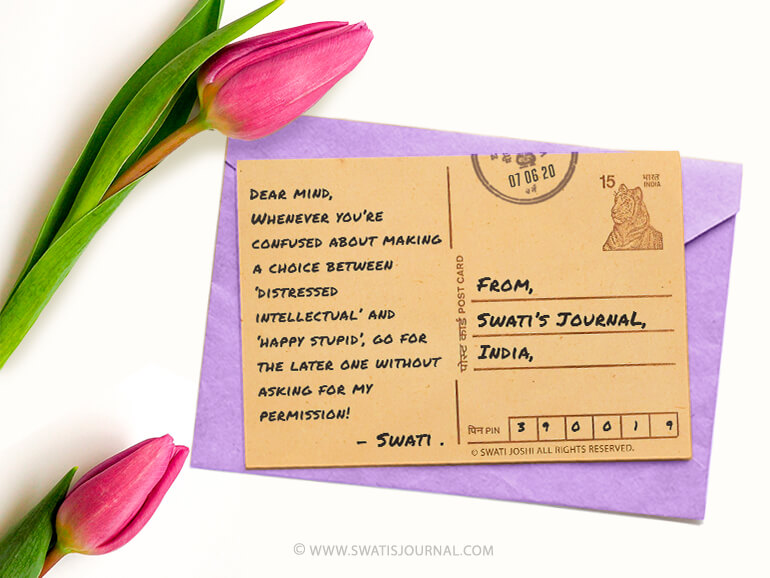 Dear mind,Whenever you're confused about making a choice between 'distressed intellectual' and 'happy stupid', go for the later one without asking for my permission! – Swati.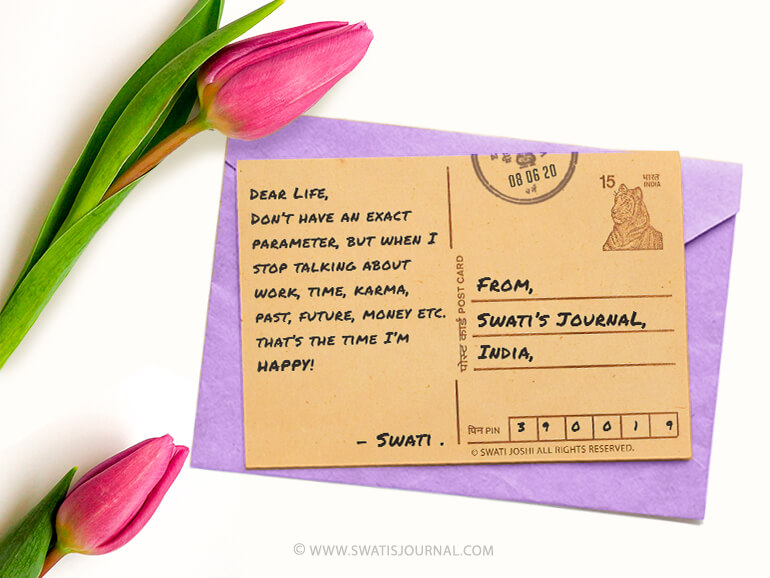 Dear Life,Don't have an exact parameter, but when I stop talking about work, time, karma, past, future, money etc. that's the time I'm HAPPY! – Swati.