Your attitude serves as the foundation for the successful future you're working towards. Read some attitude quotes in this week's Yellownotes.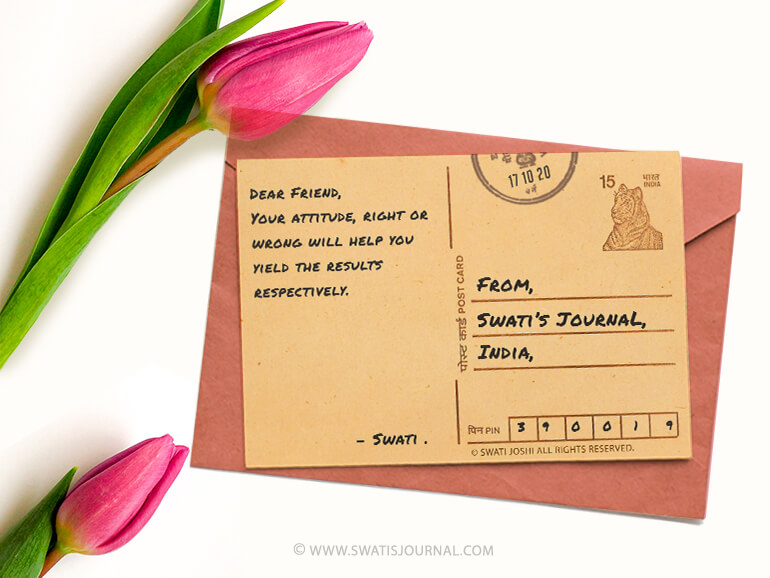 Dear Friend,Your attitude, right or wrong will help you yield the results respectively. – Swati.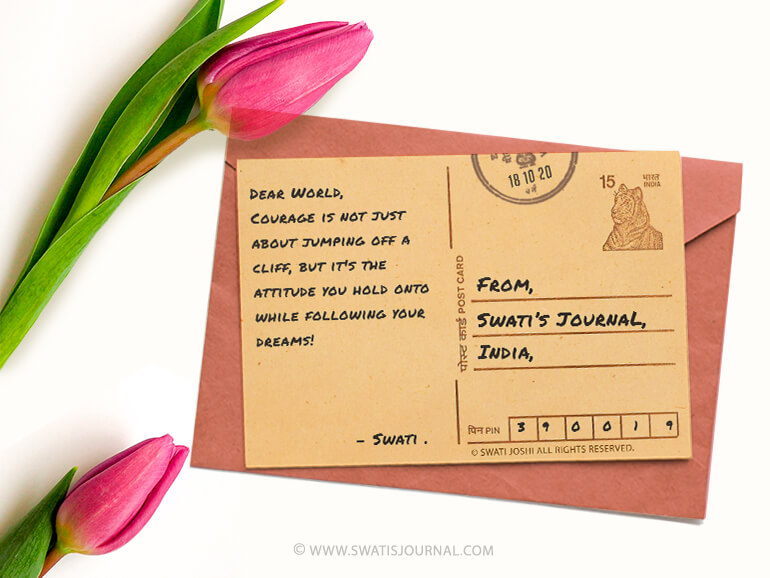 Dear World,Courage is not just about jumping off a cliff, but it's the attitude you hold onto while following your dreams! – Swati.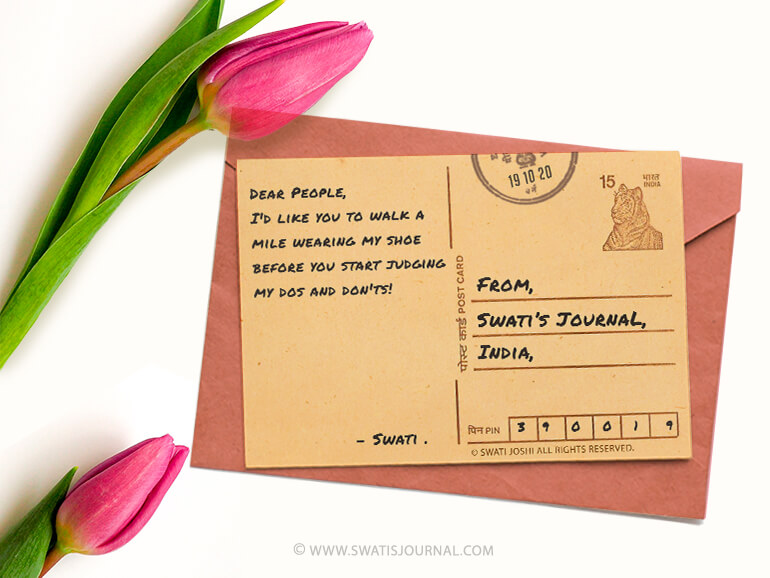 Dear People,I'd like you to walk a mile wearing my shoe before you start judging my dos and don'ts! – Swati.


Dear Mistakes,I must thank you for all the attention you've brought me every single time; my couple of good acts couldn't do it altogether! – Swati.


Dear Youth,Success is an outcome of the choice you make between coming through outstanding or standing out of the competition. – Swati.


Dear Man,Consider yourself grown up when you find yourself talking politely with a person you think you'll slap hard on his face the next minute! – Swati.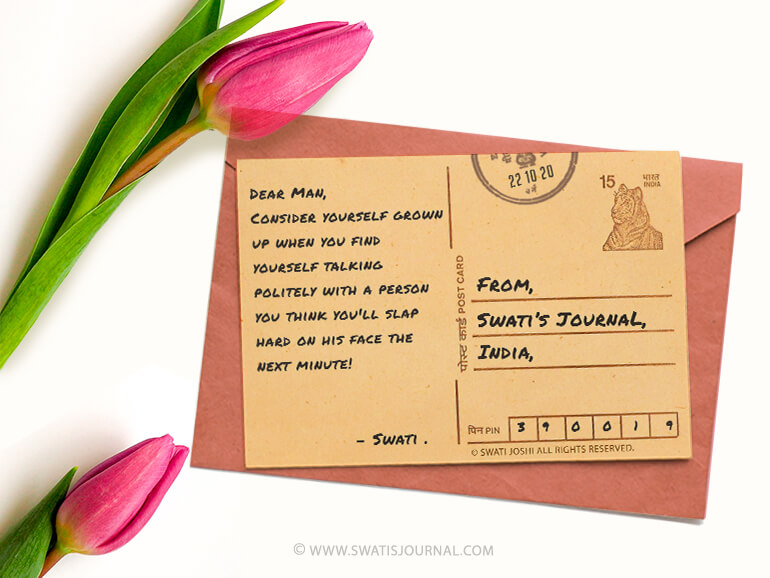 Dear Kid,Don't be stressed for all those great success stories, the real life is more about the joy you'll find in small things! – Swati.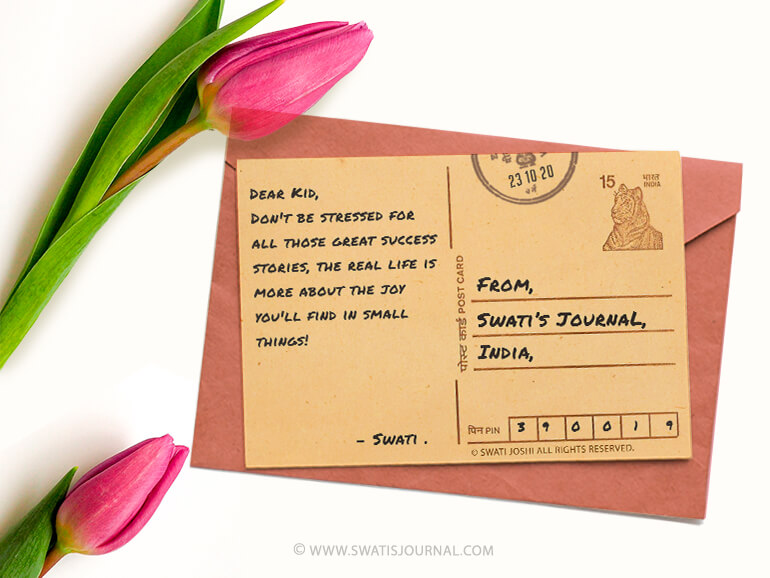 Dear Heart,Thanks for preserving that one green corner for me where I can walk, leaving behind every morose feeling the world keeps on delivering! – Swati.