Your favourite Yellownotes of the week.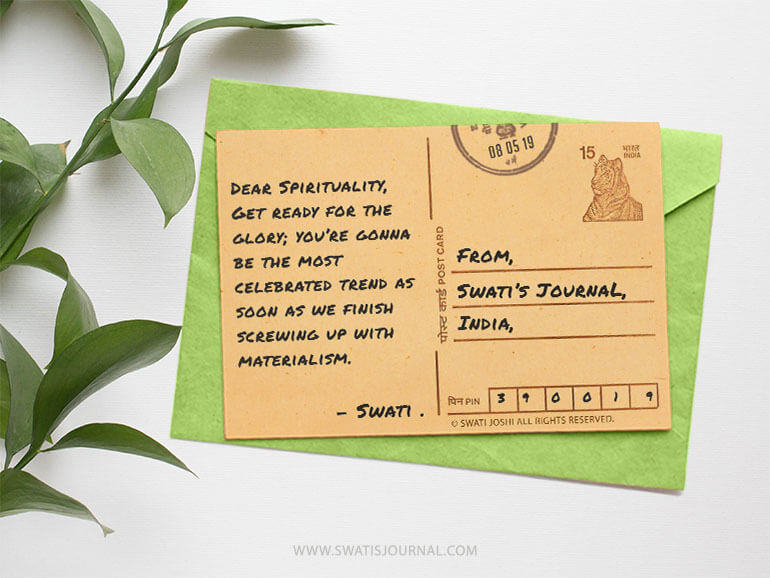 Dear Spirituality, Get ready for the glory; you're gonna be the most celebrated trend as soon as we finish screwing up with materialism. – Swati.


Dear Mom, Is there a chance of retirement while assisting God in raising children? – Swati.


Dear Wealth, You definitely have influenced happiness but health still overrides you! – Swati.


Dear Heart, Please go on "Like I Care" mode whenever you feel bothered by jerks around you! – Swati.


Dear Emotions, Can you befit my washing machine? I need to wash away few of you.. – Swati.


Dear home, You seem to be transforming! Shrinking while I wanna go for new furniture n expanding at the time of cleaning! – Swati.


Dear Govt., Don't feel guilty for price rise; Social media is also your partner in crime! – Swati.