How much do you like the quizzes? Do you play quizzes with friends? Then you must have loved our weekly quizzes for fun, right? As you all know that we at Swati's Journal have introduced to our lovely readers this new segment of weekly quizzes for friends. And believe me that has turned to be quite fun!
Hello, did you miss quizzes posted in last 3 weeks? Not to worry.. we're going to give you a chance to participate in the quiz every weekend. Yaay! Isn't it exciting? ? And how could I forget my little fellows, my sweet, young readers?? We are also coming with some quizzes for kids in next weekends.
We post a quiz every weekend that comprises of a very simple question. And I know that all of you are literature lovers so, you won't find it difficult to answer that question having some popular idioms, maxims, proverbs, quotes from some famous celebrities or it might be lines from our favorite books! And that's not all. The most enticing part of these quizzes is that you can get some very compelling prizes over winning the quiz. We are giving away exciting gift vouchers and coupons every week. So, are you ready to test your knowledge of idioms, phrases and literature here? Then just wait for this weekend, won't you??‍♀️
Let's find out answers of recent quizzes from month of May 2022.
Week 1 – Sunday Quiz – Win Lenskart Silver Membership!
On the first week, not only the question but the prize also was 'eye-catching!' ?. The winner got a very alluring Lenskart Silver Membership for 3 long months.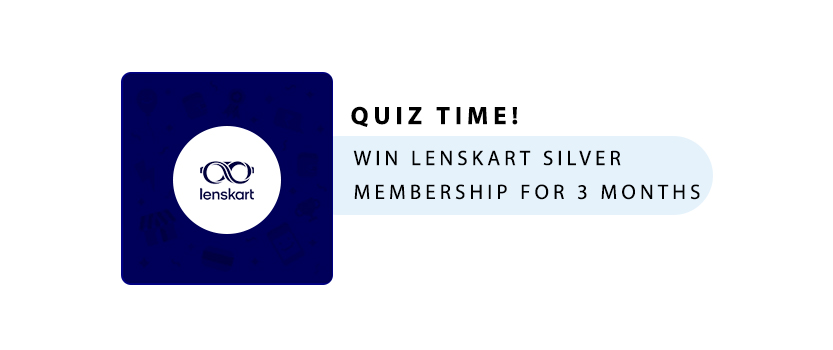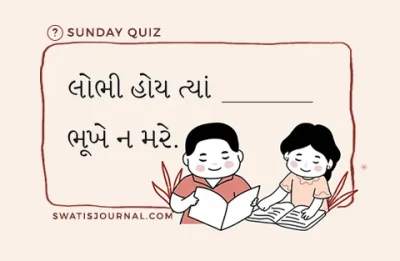 The question was a Gujarati proverb. લોભી હોય ત્યાં ……. ભૂખે ન મરે. The participants had to fill the correct word in the given blank space. The answer is – ધુતારા
Let me explain this wonderful Gujarati proverb for my lovely readers here. It goes like લોભી હોય ત્યાં ધુતારા ભૂખે ન મરે. This means that wherever the greedy people may live, they're definitely going to be surrounded by the deceivers.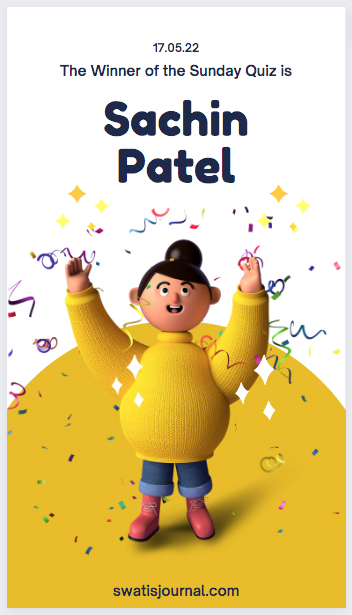 When one accumulates something out of his greed or greedy nature, he must have an assurance that someone will take it all away by deception. So meaningful! And we also have seen this happening around us, right? Leading a simple life with satisfaction is the only key to happiness! And Mr. Sachin Patel was our lucky winner for the very first quiz!! He won the Lenskart Silver Membership for 3 months. ??????
My wonderful readers responded so well to the very first quiz that it motivated us to bring about another question right on the next weekend. And to our surprise, they also seemed to be waiting for another question!!
Week 2 – Quiz Party – Win Coupon for Fire TV Stick Lite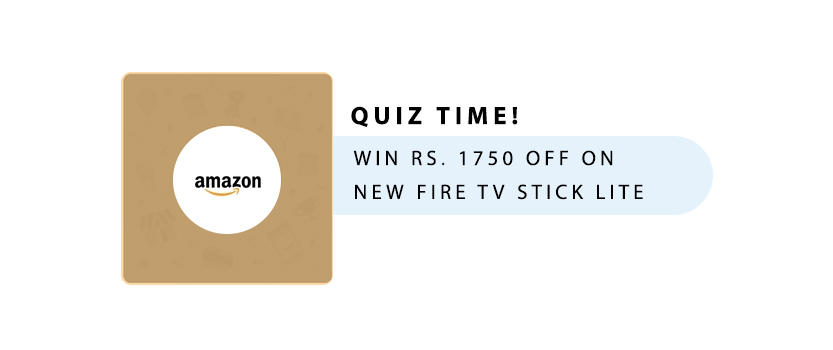 This time, an 'electrifying!' prize of Amazon discount coupon on New Fire TV Stick Lite was waiting for the winner!! ⚡?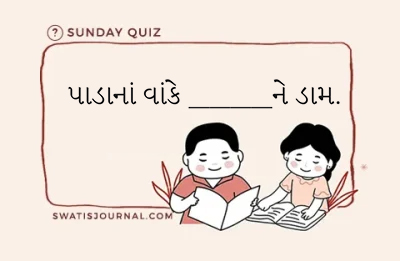 One more time, the question was very simple and can say it's a kind of popular Gujarati idiom. પાડાને વાંકે ……. ને ડામ. Idioms serve as lessons with fun in any of the languages, don't you think so? The answer is – પખાલી
This idioms gives us an idea about a very common social scenario where a person who has done something wrong isn't blamed or punished for false his deeds instead the person who accompanies him, but has nothing to do with his wrong deeds has to bear it though he isn't involved anyhow. The he-buffalo (પાડો) is the culprit in the parable, yet the care taker (પખાલી) is blamed and has to pay a penalty just for being seen with the culprit as an accomplice!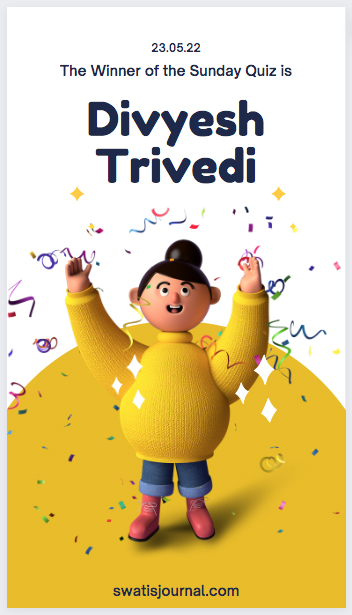 Many of the contestants replied perfectly right and Mr. Divyesh Trivedi had been selected our winner for the quiz in an automated draw. Mr. Divyesh won an Amazon discount coupon on New Fire TV Stick Lite. Hurray….. ??? Congratulations for winning the Sunday Quiz! ????
Our winners and contestants all are enjoying this new segment so well that many of them have written rather congratulated us for starting these weekend quizzes. We thank you all for making it possible with your active participation.
Week 3 – Quiz Party – Win Flipkart Coupon Worth Rs. 1000
This is all about the previous week. We brought to you another weekend quiz once again. And this time we were assured of your tremendous response. As expected, more contestants were added this week. The enthusiasm is really commendable!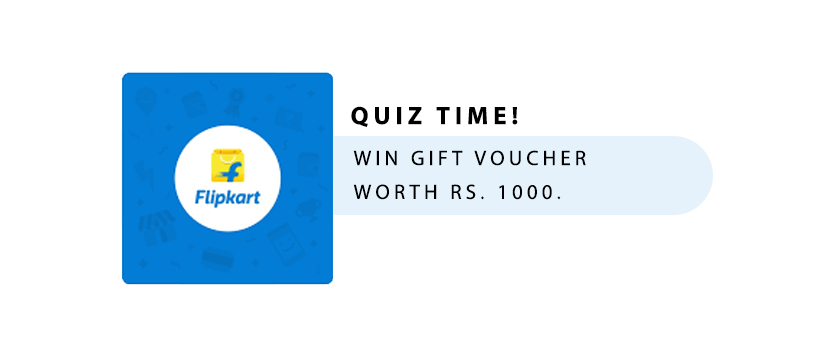 The winning prize for this week's quiz was also as exciting as the quiz itself. The winner got a Flipkart Gift Voucher worth Rs. 1000. Isn't it cool??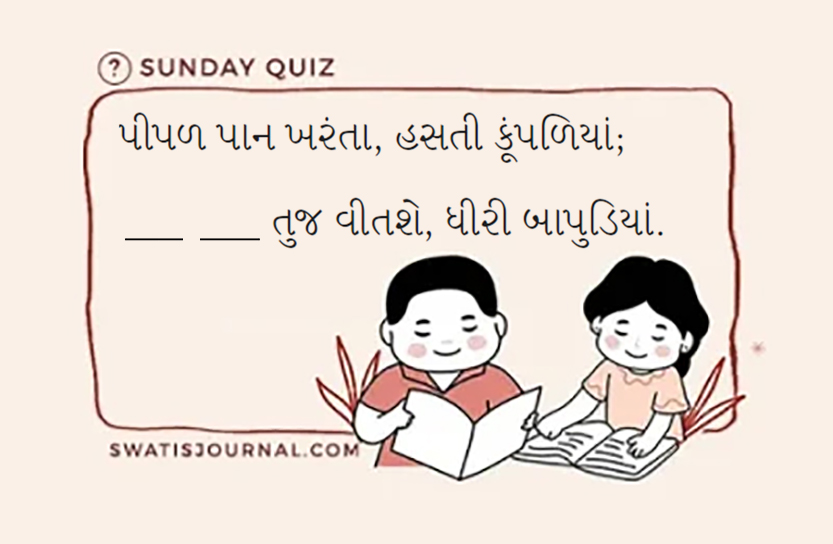 This week's question comprised of a maxim that went like, પીપળ પાન ખરંતા, હસતી કૂંપળિયાં; …….. ………. તુજ વીતશે, ધીરી બાપુડિયા. This time, it wasn't as easy as ABC, I must say.This maxim was used in older times and many of the contemporary readers may not be aware of the saying. Yet to my surprise, many or I can say majority of the participants answered it write. Bravo readers!! ?????? The answer is – મુજ વીતી.
This saying is a mirror of reality. The wheel of time keeps turning. Youth will fade with aging and the older will be replaced by the newer generation. The one who's is younger today and laughs on the weaknesses of the old age, will have to face the same when they'd reach that particular age. Youth ought to walk the roads worn out by the older generation and that's the only fact of life. So deep!!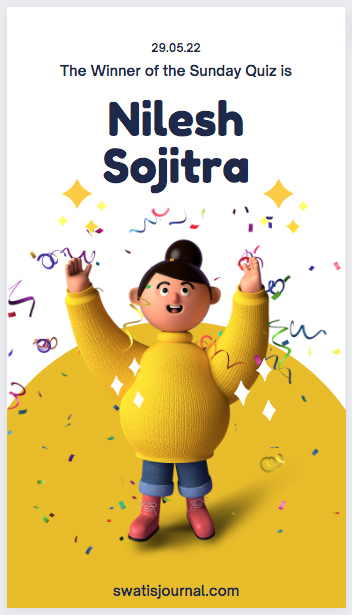 Among all the participants who answered it right, Mr. Nilesh Sojitra was picked as the winner of the Sunday Quiz week 3 for this month. The winner is picked in an automated draw. Mr. Nilesh must be an avid reader as he has replied it in no time. We congratulate him and wish that he'd enjoy his Flipkart shopping experience with the Gift Voucher he won!?
I personally thank you all once again for your spirited participation. And also, I promise you more fun along with knowledge in next weeks with upcoming quizzes.
Please don't forget to write me about your experience! We wish you all the best for the next quiz.. Catch up with you soon. Join our Facebook page, if haven't already!
Keep reading and writing me back at Swati's Journal. ✍??
Happy reading! ?